Win a $2000* getaway From
cold-fx &

redtag.ca!
Enter to win a $2000* travel voucher from redtag.ca.
LEVEL UP YOUR DAILY RITUALS
New COLD-FX® Immune+ Plus offers the same immune-boosting strength of COLD-FX® Daily Support, leveled up! Helps reduce the frequency, severity, and duration of cold and flu symptoms, plus zinc helps in energy metabolism, antioxidants, and copper helps to form red blood cells – all with your daily dose of Vitamin D.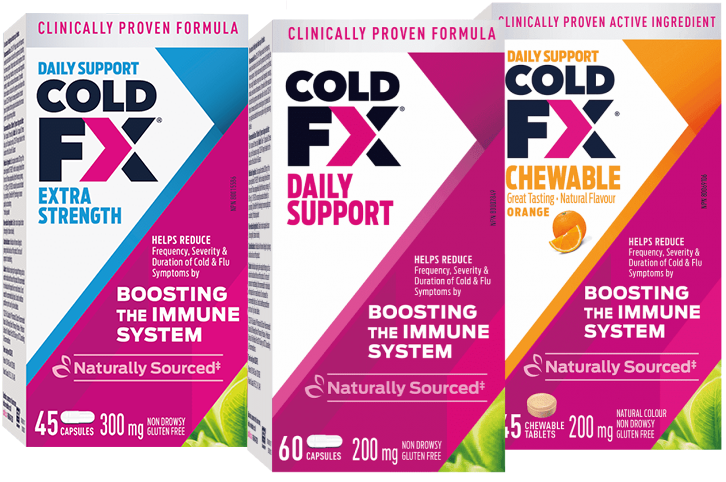 COLD-FX® Helps Reduce the Chance of Catching Cold & Flu
Our body has the natural capacity to defend itself. However, sometimes it needs our help. COLD-FX® Daily Support has a clinically proven formula. It helps reduce the Frequency, Severity and Duration of cold and flu symptoms by Boosting the Immune System.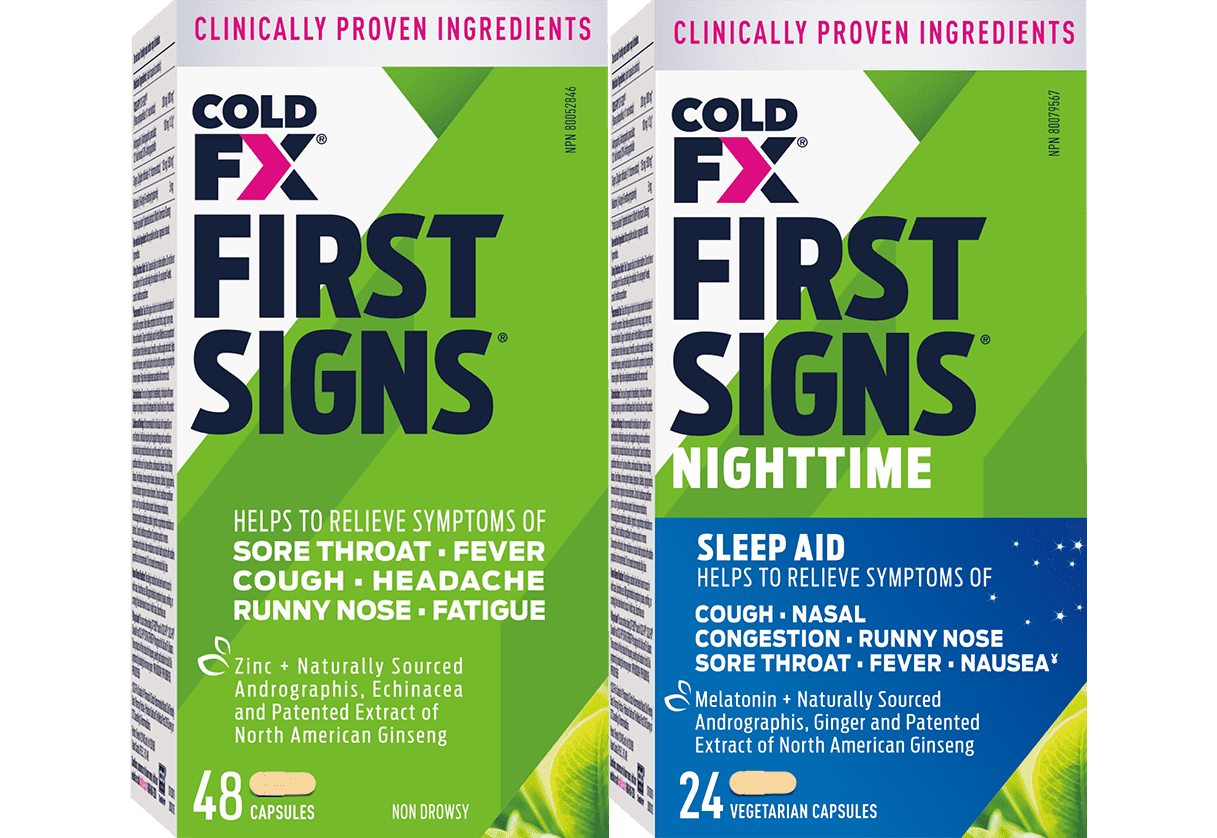 Symptoms? Take at FIRST SIGNS
Take at the first signs of cold and flu symptoms.
COLD-FX® First Signs® is your ally that's with you, day and night to help relieve your cold and flu symptoms. COLD-FX® First Signs® helps to relieve symptoms of sore throat, cough, runny nose, fever and headache.
Discover the science behind how COLD-FX® works
Learn more
Have questions? We've got answers. Check out our faqs.
Learn more
The voice of our customers
It is our go-to medication when we start to feel flueish or sniffily . It works to help prevent symptoms from getting more severe.
Penny
There's no doubt in my mind that this stuff really works. I was feeling run-down, with body aches & pains, chills, you name it-I had it. My wife gave me some of her COLD-FX & before I knew it I was back on my feet, good as new. COLD-FX is now part of my cold-fighting routine. I can't stop all the colds and flus from attacking me, but taking COLD-FX on a daily basis helps me to build a strong shield to protect my body, and that's good enough for me.
Piero
I did not wait for any signs, just stayed the line, took COLD-FX, had the Fall Flu shot and tried to eat healthy for the most part. Not a single sniffle all winter and spring! I am SOLD!
JoAnne
Having 3 Kids at home .. it's almost impossible to feel tired and be sick. It's Go go go until they are all sleeping basically. And i cannot rely on a Semi-Good fix to get me back on track. I need something I can depend on all the time, and for me, COLD-FX is that go-to. Never miss a beat when i need it. Thanks a lot for all these years of Dedication and Research to make this for us.
Francois
COLD-FX helps me maintain peace of mind that I'm doing all I can to stay healthy and prepare for the rest of life's challenges.
Paul
Add your testimonial
Read more testimonials
COLD-FX® is here to help support your immune system during the cold and flu season.
There are four pillars to help build and maintain a healthy immune system: nutrition, exercise, destress and sleep.
Prepare your immune system for optimal health, here's how:
Learn more about immune health