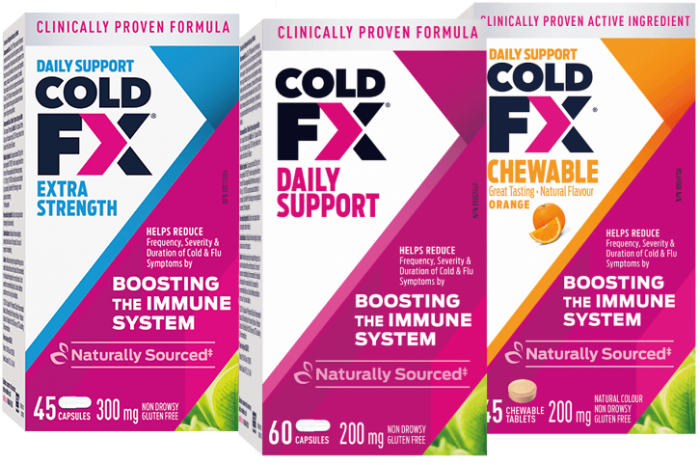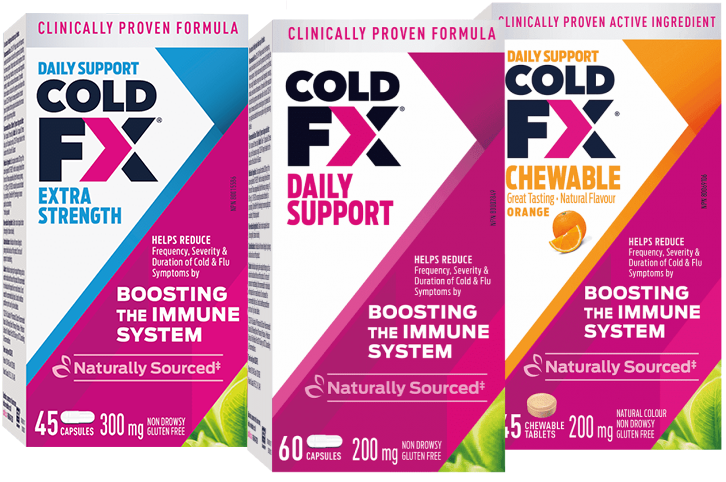 COLD-FX® Helps Reduce the Chance of Catching Cold & Flu
Our body has the natural capacity to defend itself. However, sometimes it needs our help. COLD-FX® Daily Support has a clinically proven formula. It helps reduce the Frequency, Severity and Duration of cold and flu symptoms by Boosting the Immune System.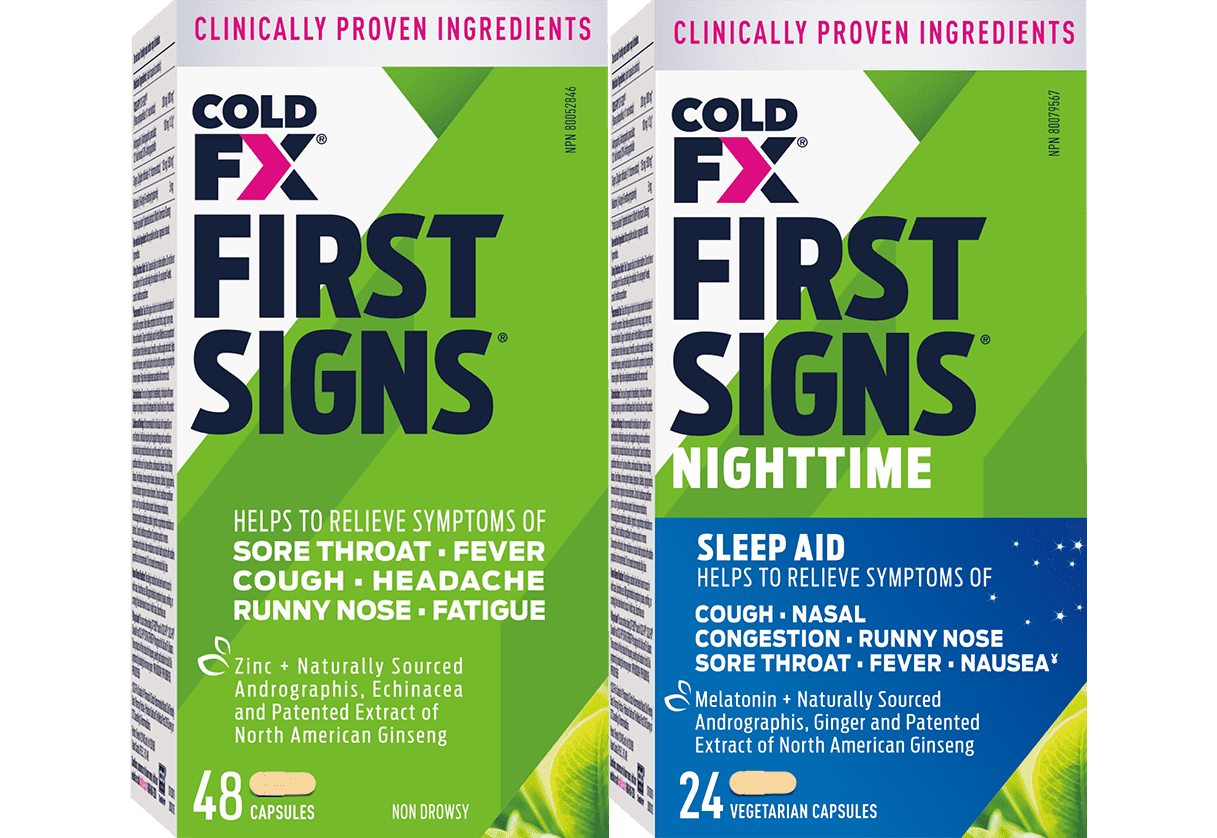 Symptoms? Take at FIRST SIGNS
Take at the first signs of cold and flu symptoms.
COLD-FX® First Signs® is your ally that's with you, day and night to help relieve your cold and flu symptoms. COLD-FX® First Signs® helps to relieve symptoms of sore throat, cough, runny nose, fever and headache.
Discover the science behind how COLD-FX® works
Learn more
Have questions? We've got answers. Check out our faqs.
Learn more
The voice of our customers
Started feeling good, took as directed by the label, sent what could have been a miserable cold packing. Couldn't ask for anything better.
Travis
It really worked well for me the last time i had flu-like symptoms. I had a cough, sore throat and runny nose. My symptoms were all gone after taking the First Signs capcule.
Madelaine
Best product out there. As soon as you feel a cold coming, just take these and voila! Cold is gone.
Jeff
It really works! I recommend it to everyone I know. I buy it every fall.
Ginette
COLD-FX is the best, have been using it for years and it does the job keeping colds away!
Cindy
Add your testimonial
Read more testimonials
COLD-FX® is here to help support your immune system during the cold and flu season.
There are four pillars to help build and maintain a healthy immune system: nutrition, exercise, destress and sleep.
Prepare your immune system for optimal health, here's how:
Learn more about immune health