COLD-FXer Stories
Do what you can
April, 2020
Reading time: 2 minutes

Hi, I'm Mo and I'm a COLD-FXer.
When I was younger, it was all about going to the gym to get in a workout or catching a game of pick up basketball with my boys. Now that I'm married with two young kids under 10, getting in some regular exercise to keep my energy levels up is harder to do. I still catch a game of
pick up with friends now and again (before the current health crisis), but not at the same frequency as before. Even making it out to the gym for an hour of weights is less and less of a daily thing – lucky if I can pop in three times a week before work.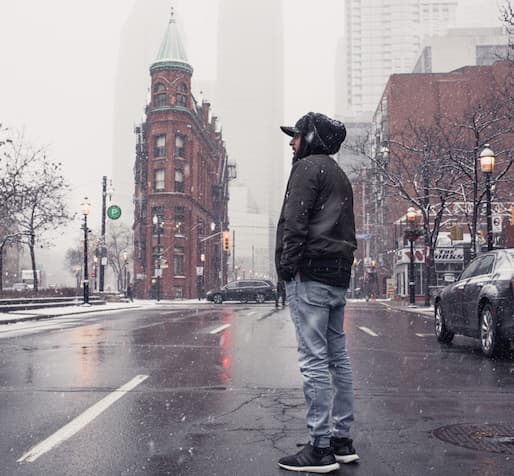 Now I find I'm all about walks. Whether I'm local in my hometown of Scarborough (the GTA) or on family vacation, grabbing a moment to stroll quietly through the neighbourhood helps me to keep feeling healthy – physically and mentally.
COLD-FX became part of the routine when child number two arrived and starting walking… or should I say running with their older brother. I'm sure other parents can attest, it doesn't matter how fit you think you are, your children will make you feel old and tired trying to keep up with their pace. Diet changed and so did my perspective on my personal health. Referred by a friend, I began taking Daily Support as part of my get-up-and-go morning routine. COLD-FX Daily Support helps reduce the Frequency, Severity and Duration of cold and flu symptoms by Boosting the Immune System.
Share with us what keeps you motivated to live your best life and you may be featured in a future issue! To submit your story, send us an email or share online at our Defence Zone.
To be sure these products are right for you, always read and follow the label.